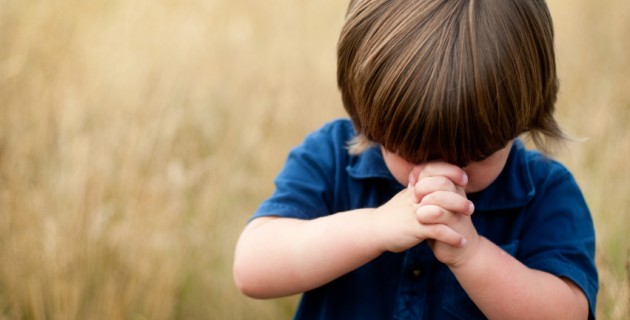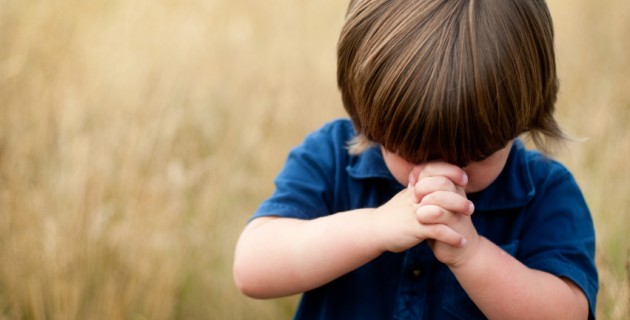 Have you ever wondered if your prayers matter? Out of the billions of people on this planet why should the Lord listen to a prayer that you or I may have? After all, there are people more important than me, that God should pay attention to what I have to say.
But it turns out that God does care. It also is true that the Lord is looking for people, righteous people, who will pray for others.
Therefore, openly acknowledge your sins to one another, and pray for each other, so that you may be healed. The prayer of a righteous person is powerful and effective. -James 5:16
Moses as a foreshadow of Jesus was one such person. He was a Shepard that cared for the lives of others so much that he was willing to sacrifice his place with the Lord to save his people.
After forty days of fasting in his tent of meeting, Moses began to negotiate with God. Ever since the sin of the golden calf, the Lord had not referred to Israel as His people. Rather, they were Moses' people: "Your people, whom you brought up from the land of Egypt" (Exodus 32:7).
Moses had already convinced the Lord to spare Israel but desired that God accept them as His again. As he negotiated for forgiveness and atonement, he banked heavily on God's favor for him. He complained that, although he remained in God's favor, he felt disfavored because he was told to lead the people without God's presence.
We often talk about grace as being God's unmerited favor, but that is only part of the story. The Hebrew word translated as "favor (chen, חן)" can also be translated as "grace." What we often fail to realize is that grace is not free. Someone, in our case Jesus, traded the favor they have with God for our salvation. Moses did the same for Israel.
You have said, "I have known you by name, and you have also found favor in My sight." If I have found favor in Your sight, let me know Your ways that I may know You, so that I may find favor in Your sight. Consider too, that this nation is Your people. (Exodus 33:12–13)
This concept might be foreign to most disciples of Christ but it not for the writers of the New Testament.
concerning his Son, who was descended from David according to the flesh and was declared to be the Son of God in power according to the Spirit of holiness by his resurrection from the dead, Jesus Christ our Lord,  through whom we have received grace and apostleship to bring about the obedience of faith for the sake of his name among all the nations, including you who are called to belong to Jesus Christ -Romans 1:3-6

Our grace and favor with God are the result of the obedient life Jesus lived and the death He died.
In Moses' case the Lord relented ever so slightly. Whereas previously He had declared that He would not go with Israel as they went up from Sinai, now He conceded that He would go with Moses. He said to Moses, "My presence shall go with you, and I will give you rest" (Exodus 33:14). Note that the pronoun "you" appears is in the singular form. The LORD only promised to go with Moses and give Moses rest. He did not say so regarding Israel, nor did He acknowledge them as His people.
Moses understood that it was not enough for God to go with him alone. Speaking in the first-person plural form, he said, "If Your presence does not go with us, do not lead us up from here" (Exodus 33:15).
Moses deliberately identified himself with the people. It was as if Moses said, "If you want to show me favor and go with me, you need to show us all favor and go with all of us, because I am with the people." Moses would accept nothing less than grace for the whole nation. He knew that he enjoyed the favor of the LORD; he sought to include the nation in the merit of God's favor for him:
For how then can it be known that I have found favor in Your sight, I and Your people? Is it not by Your going with us, so that we, I and Your people, may be distinguished from all the other people who are upon the face of the earth? (Exodus 33:16)
Moses deliberately identified himself with the people, saying "us," "we," and, "I and Your people." He no longer appealed to the covenant with Abraham, Isaac, and Jacob. He no longer appealed to the "what-will-the-Egyptians-think" argument. He appealed merely to God's expressed favor for him. On his own merit in God's eyes, Moses hoped to atone for the entire nation. It was the only thing he had left with which to negotiate.
The LORD conceded again and responded, "I will also do this thing of which you have spoken; for you have found favor in My sight and I have known you by name" (Exodus 33:17). God agreed to forgive the nation, go with them, and acknowledge them as His people on the basis of His favor for Moses.
Jesus made a similar appeal for His followers. He prayed to the Father for protection of His disciples in the garden of Gethsemane and for God to go with them and us.
I have given them your word, and the world has hated them because they are not of the world, just as I am not of the world. I do not ask that you take them out of the world, but that you keep them from the evil one. -John 17:14-15

What does this have to do with our prayers? We are saved by the righteousness of our Lord Jesus Christ and He even now intercedes for you and I. His appeals are made on the righteousness and favor He has obtained for us. His righteousness has been transferred to us. More than that, we are to live our lives for God and on the basis of obedient lives we are to also make intercession for others.
In the example of Jesus and Moses it is our duty to pray and even plead with the Lord for the lives and souls of people. If you and I do not argue for those we love and even those we don't who will appeal to the long suffering nature of God? Who will persuade the Lord that they need His mercy too?
And I sought for a man among them who should build up the wall and stand in the breach before me for the land, that I should not destroy it, but I found none. Ezekiel 22:30
Join Our Email List
The best way to stay informed on what's happening at FBC, the week's scripture reading and the latest sermons & teachings is our newsletter.
http://fbcmagdalena.com/wp-content/uploads/2014/10/Praying-Child.jpg
320
630
Pastor Paul
Pastor Paul
2014-10-08 11:52:39
2014-10-08 11:52:39
The Prayers of the Righteous Can Save a People