Pastor Paul Holt and his wife Josi have been serving at First Baptist Church of Magdalena since October of 2016.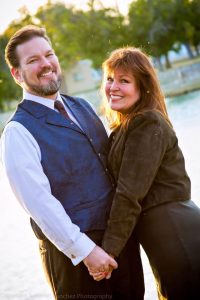 Paul Holt moved to Albuquerque, New Mexico at the age of twelve. He is a graduate of Temple Baptist Academy of Albuquerque and went to Liberty University in Lynchburg, VA.
He married his love, Josi, in 1987. They have three children and are still counting the grandchildren.
Pastor Paul served five years in the US Air Force, where he worked on the avionics system of the F-16. He lives in Magdalena, NM where he serves as pastor of First Baptist Church and works at the dental office of Duane H. Beers, DMD in Socorro, NM.
His joy is to lead and participate in bible study and to explore what the Lord has in store for us.
In the beginning was the Word, and the Word was with God, and the Word was God. He was in the beginning with God. And the Word became flesh and dwelt among us, and we have seen his glory, glory as of the only Son from the Father, full of grace and truth. John 1:1-2
Join Our Email List
The best way to stay informed on what's happening at FBC, the week's scripture reading and the latest sermons & teachings is our newsletter.